"We came on the wind of the carnival."
From the first line, Joanne Harris sucks readers into the world of Chocolat, into the lives of Vianne Rocher and her six year old daughter Anouk. The book opens with their arrival in Lansquenet-sous-Tannes, a quaint village somewhere in Agen, France, where religion reigns and conformity is the key to the door of acceptance.
And here we encounter the first spark of tension.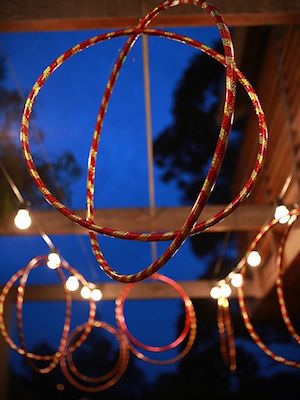 With their brightly coloured clothes, their faces a shade too dark or perhaps too pale (this is undetermined), Vianne and Anouk stand out at once amongst the villagers, catching the eye of Francis Reynaud, parish leader, and by extension, community leader.
Unencumbered, Vianne decides they will stay for a while and goes on to open a chocolaterie. Incidentally, this is right when Lent, "the traditional season of self denial," kicks off. Reynaud, viewing this as a sort of attack, warns the community about her at church, dissuading the entering of her shop. Still, many find themselves lured in—by the smell, by the window décor (think: a white marble shelf filled with flowers, glass bells, multicoloured ribbon, pralines, truffles, hazelnut clusters, and more) and by Vianne herself.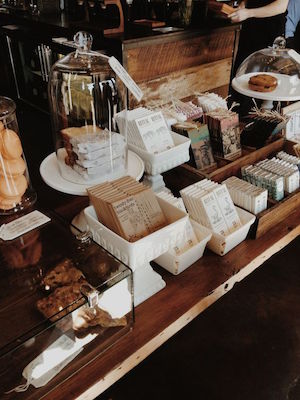 Throughout the novel, we know Vianne as a charming woman with beliefs and practices that recall Wicca, and a magical ability to listen, empower and befriend underdogs. Because of her charms, she wins the hearts of the abused wife that is Joséphine, the fiesty "old lamb" that is Armande, the gypsies/river people that arrive and find themselves snubbed by the church-goers, many of the children, and more whom Reynaud and his "bible groupies" fail to reach due to their cold, dogmatic MO.
When Vianne announces a chocolate festival on the day of Easter, the tension escalades to the point where, finally, it comes to a head.
The World of Chocolat
Aside from Harris' way with words—
"I sell dreams, small comforts, sweet harmless temptations to bring down a multitude of saints crash-crash-crashing amongst the hazels and nougatines. Is that so bad?"
—what I love most about this book, about this world, is the way it teeters on the edge of the supernatural, without tipping over. Throughout the book you're left wondering if Vianne's magic is truly otherworldly or simply intuition, empathy, and a connection to what is lost by most: ancient practices and traditions passed down by her mother. You're left wondering, too, if the chocolates she sells are really infused with mystical charms or if they're merely infused with love... And what of the cups of chocolate she serves? On a deeper level, you're made to wonder if these gifts of awareness—with regards to the self, to the past and to others— are the real magic after all.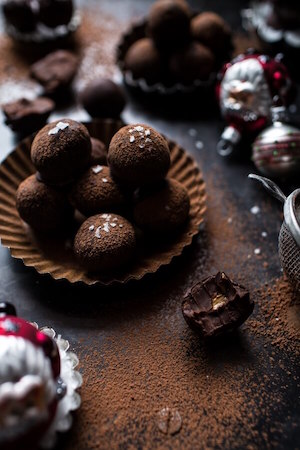 As Harris writes, the village is "more complex than its geography at first suggests," a notion that extends to her plot, characters, and the story as a whole. In spite of its imagery and references, this is more than a fairy tale. It's grounded in reality. That's to say, it acknowledges the emotional web of life—its many strands of loneliness and loss, and where these intersect in knots with love, friendship, spirituality, and trust. And in the end, instead of "happily ever after," it offers the only thing a story set in the real world can: hope.
The truth is, there are so many layers to this book that I can't get into all of them here. I haven't touched on what Vianne is running from and the mystery around that, nor have I touched on the robust lives of the characters she interacts with. What I will say though is that Harris is a masterful storyteller with a knack for creating vivid, multifaceted personalities that both tug at your heartstrings and send you chuckling.
"Armande laughed. 'Oh, I'm not allowed chocolate. Caro and that idiot doctor won't allow it. Or anything else I might enjoy,' she added wryly. 'First smoking, then alcohol, now this… God knows, if I gave up breathing perhaps I might live for ever.'"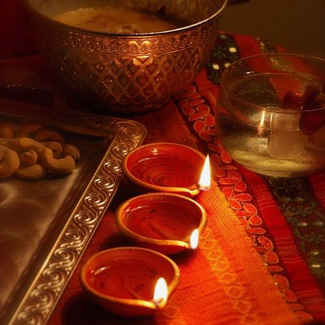 In Sum?
This is the novel for you if you like to be kept guessing, similarly to how you may be in a Christopher Nolan movie; if you like magical worlds that are not so explicitly fantastical but rather poking and prodding at more ancient forms of magic, such as that which is found in folklore and mythology; if you appreciate poetry (as Harris' style is poetic in its imagery, diction, and rhythm); if you prefer character-driven versus plot-driven stories; and if you like all your senses, notably smell and taste, tended to while you're reading (Harris never fails to describe a new scene's fragrance, which is just another portal through which she sucks you right in).
---
Already read Chocolat? If so, check out the rest in the series. Already read the whole series? Check out Robert Dinsdale's work if you're looking for a similar world, through the eyes of a child. I particularly loved Gingerbread and The Toymakers. As well...
---