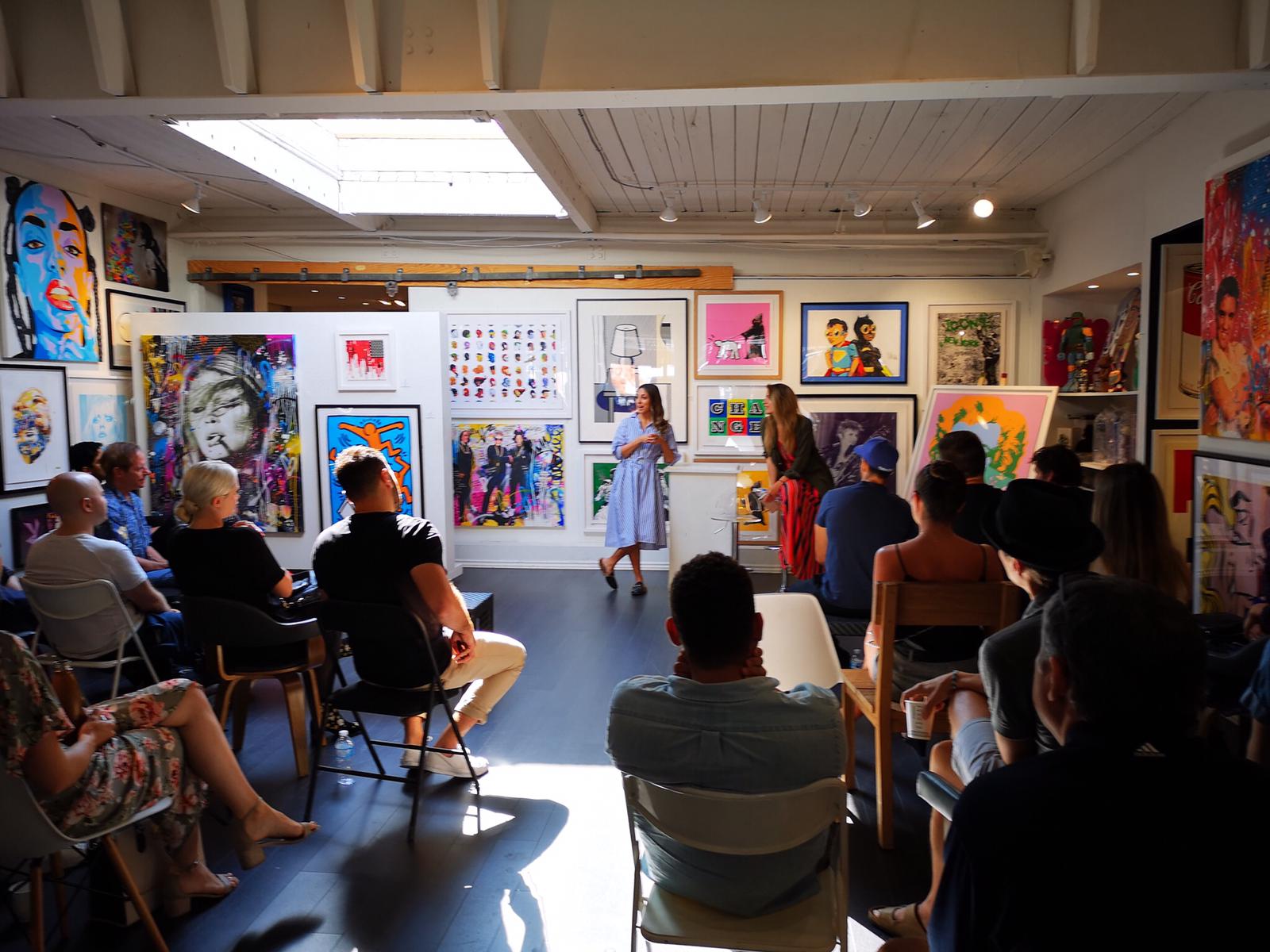 Ah. I am still so high from every little piece that was today—
From waking up at 5AM, to reading the ever-inspiring John O'Donohue during sunrise out on the deck, to getting back to my old home, to beginning to set up for Saturday Social TO, to the gorgeousness that was the event itself, to the hustling to clean, to running off to meet Ali (the best lit. agent in Toronto, but I may be bias..), to getting her notes, to feeling that rollercoaster of emotions that is digesting feedback on your work, to getting dinner with my baby bro I haven't seen in months, to trying to write, to staring at my screen, to fear/self-loathing over my inability to edit, to closing my computer, to coming home, to opening it again, to writing here—
Blah. Isn't it absolutely ridiculous how hard we can be on ourselves sometimes?!
I have to check myself every day.
Tonight, I had to say, "Hey, kid, you're doing fine. It's okay you can't edit your entire manuscript right now. You did some good work. Go relax."
(This is my version of relaxing, PS., writing here, ever informally.)
I wish I wasn't so hard on myself. I wish we weren't so hard on ourselves, but I guess c'est la vie as imperfect, little beings.
All I'll say on this for now, as my brain melts into a puddle of exhaustion, is recognizing that inner bully is the key. Before it floods too deeply through your veins and hurts your heart, you know? Recognizing it and kissing it goodbye, I should say. That's what helps.
Now, onto the massive thanks—
If you came out today to support the event, to support your fellow creators, to support yourself in your journey, THANK YOU. I hope you had fun. I hope you made some new friends. I hope you got inspired to keep doing you, no matter what the rest of the world may say.
See? We're a little team now. We've got each other. That's beautiful and I could not be happier, nor more grateful.
Some updates on the future of Saturday Social TO—
Danielle & I were SO inspired by you all that we decided we'll be not only doing more Saturday Socials (!), but we'll make moves to bring you pretty souls altogether online too, to continue the conversation betweeen events.
(More deets to come!)
PS. Photos to come too. Don't worry, I'll share here for you <3
---
The end.
(For now..)
xo
---