Ever since I was small I've been anxious about my career.

I'm still digging inside and unearthing the sources of all that, but, for now, let's just say this anxiety existed. When I was about 11 I began to think of internships, tried to apply for a bunch a few years later at 14, only to be rejected.. Oh, the start of real life.

Now, a decade and a bit later, my younger self would be horrified to find out (surprise!) I'm still not "sorted out." Twenty five, I would've crinkled my nose, so old. Too old to not at least know the colours of the paint that will colour the portrait of my life.

I never imagined I could be here: still walking the tightrope—feet far from the ground, arms spread wide trying to balance, holding my breath far too often, for fear I may tumble all the way down.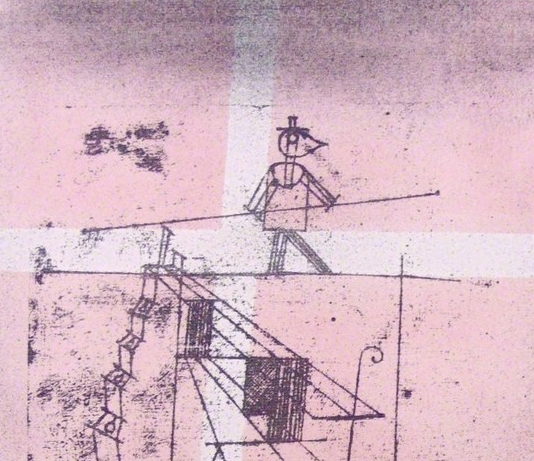 The point—
While I've discovered many pieces of my puzzle this year, there's still so many that seem to be missing. So much uncertainty, in other words, at this point in life.
Or, is it just at this point in life?
The past few years I've become really close with a handful of people 10, 20 and 30 years older than me. An unexpected byproduct of that? Finding out that they don't feel quite as "figured out" as I always imagined they must feel. Sounds so obvious, doesn't it?
But I have to remind myself of this seemingly self-evident message consciously, and often.
"Okay don't freak out," I tell myself. "It's okay you don't know exactly how the lines you're drawing now will come together in the next five years. Hell, it's okay you don't know what they'll come to create in the next 6 months. Neither does friend X or friend Y, and they're doing okay. They're doing better than okay. So are you."
Crystal clarity, I know now, is a myth. If I were to sit at a desk tomorrow, in a "regular job," that doesn't mean I'd still be there in 10 years, safe and secure. There are no guarantees, period. So, may as well enjoy the bumpy road and have fun walking down it.
There are no "perfect paths" just as there are no "perfect diets" or "perfect homes" or perfect anything. There is only the path we're each uniquely on, and its constant shifting and repaving as we uncover more and more of the direction we want to go in.
x
---
Saturday Social TO Updates
We're now on *Facebook!* If you didn't make it out to the last event but want to see what it was all about, or just e-meet everyone, please join the group and introduce yourself!
Also, you can check out the video pinned to my Twitter profile—it's a trailer of the event.
Danielle & I are beginning to plan the next one in 2019 — already can't wait to see you at it! If you have speaker recommendations, or want to pitch yourself, email me!
---
Novel Updates
It's trucking along and I'm slowly gathering a lil email list for anyone wanting to read some of the latest draft <3 If you are one of those angels, email me! If you're into dark psychology sprinkled in YA glitter, this magical realism novel's for you xo
Chapter 1 excerpted in SYWW Literary Mag.
---
Podcasts
I was on Kobo Writing Life's podcast chatting with Steph about chasing your dreams, writing, and minimalism. If you want to take a listen click here.
Carina and I chatted on our podcast in last week's episode about the topic of perfectionism, as alluded to in this post. For that click here.
---
Speaking
Very excited to share that March 16th I'll be speaking about crafting a life of meaning at the Fearless Women's Summit in NYC. If you're in the Big Apple then, please come on out! I'll share more deets as the day approaches :)
---
That's a w r a p. Night angels xo
Email: mackbelcastro@gmail.com
---