This is an interview with one of my favourite, creative souls: Anjali Jeya. Find her on Instagram @anjalijeya, @abigblur (english poetry), @abigblurno (norsk poesi).
On Childhood And Creativity
My childhood was filled with art from the very beginning. I grew up in a very musical family, with my dad playing the drums, my mother used to sing, my sister played the piano and my brother also played drums and had interest for music production.
It was only natural that I got an interest in music, which was my first meeting with art. When I was 5, I asked my dad if he could get me a guitar which he did, and I fell in love with expressing myself through music.
I loved to play along with my favourite songs and making up my own melodies. I vividly remember sitting in my best friends' room during elementary school and writing song lyrics with her, and those memories with her are memories I treasure.
I wouldn't say that I was creative in many other things growing up, except music, but I often found myself being fascinated by other art mediums.
On Reading As A Spark For The Love Of Writing
If I am to say what ignited my love and passion for writing, it would have to be reading. I loved to read as a child, and so many books really spoke to me. Early in primary school, I would read small fantasy books cover to cover, often 3-4 books a week. I really loved the idea of falling into a whole other world with the help of some pages in a book.
On Identifying As A Writer
It took a lot of time for me to identify myself as a writer. For a long time, I felt like the title meant that I had to have my work published. I didn't want to label myself too, early and I was scared of putting myself out there, claiming a title I didn't really feel worthy of.
A pivotal moment for me in my writing journey, was actually in the summer of 2020. I had applied for a Norwegian writing scholarship/grant. It rewarded 100 artists all over the country with approximately 1500 dollars, which they could use to realize their dreams.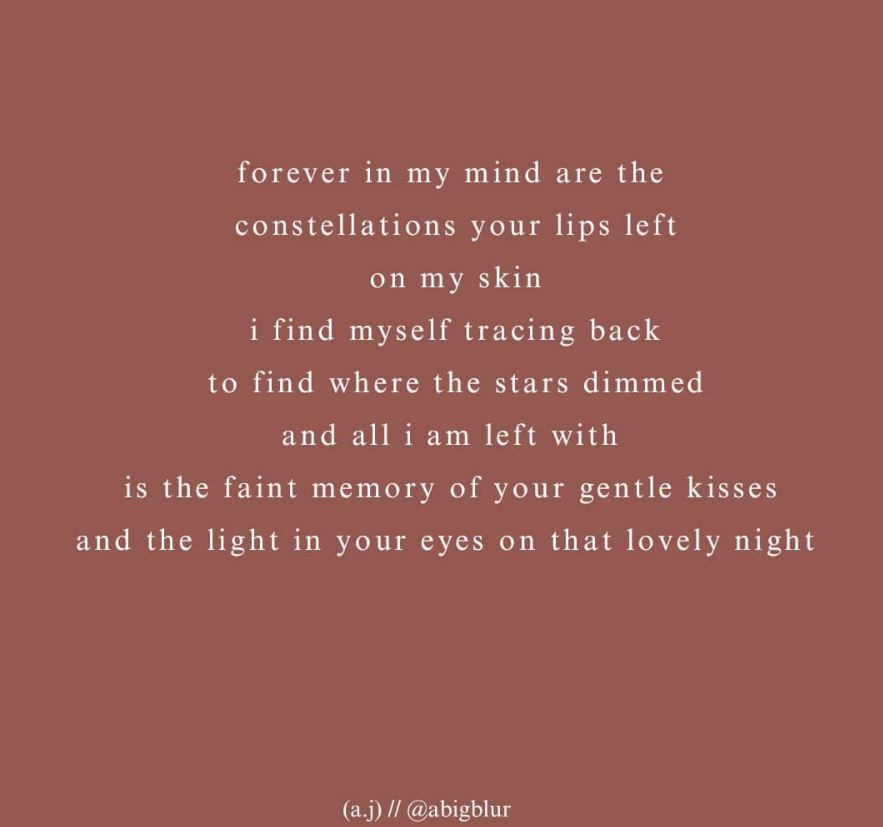 Anjali's latest poem.
The winners are chosen by a group of talented artists in their respective fields. I applied in the category "creative writing" with little hope of winning. However, I got an e-mail saying that I had won, and that they wanted me to perform a spoken word piece on the ceremony, when we were supposed to receive the scholarships. That moment, when I performed my piece in front of 100 people, that's when I felt recognized.
When I started writing, I felt like a teenager just writing love poetry that little people cared about. This moment, however, gave me some sense of hope that my work can reach people in a way I hadn't imagined. To have my writing recognized and appreciated, made me claim the title "writer." It truly was a magical and pivotal moment in my life and in my writing journey.
On The Writing Journey And Vulnerability
I am very glad that I took the leap and started writing early in my teen years. I started my English poetry account in 2017, and it has been the most magical ride. Writing and creating in my own little way, has helped me build courage enough to put my heart out there.
In my poetry, I become very vulnerable, which is still very scary to me after 3 years of doing this. Vulnerability used to be an enemy of mine, and now I use it to strengthen me. Poetry is a very wonderful way for me to express myself and the whirlwind of thoughts going through my head every day, and it has almost become my type of therapy.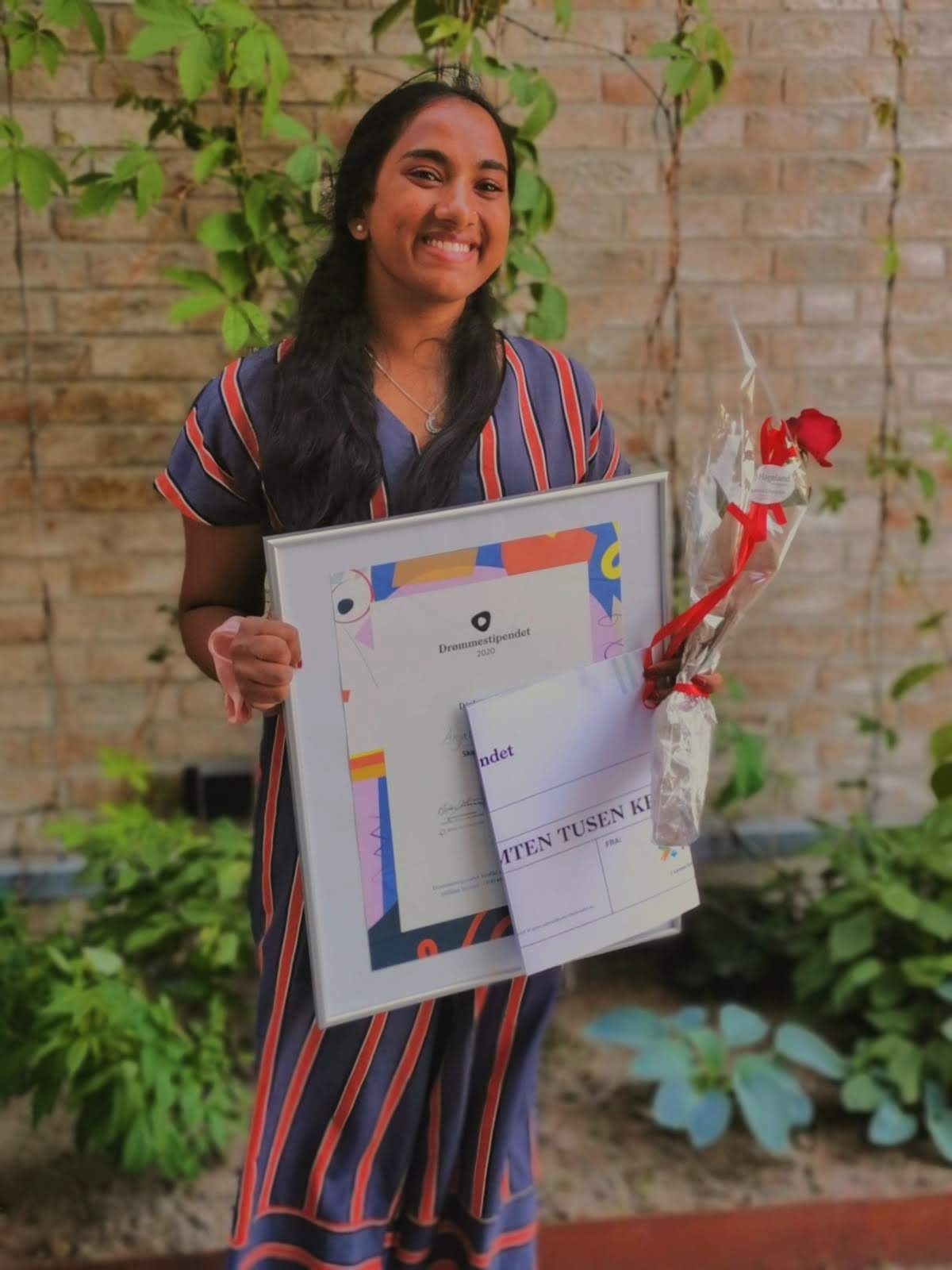 Anjali with her scholarship.
Not only has writing helped me grow as a person, but through it, I have gained the most amazing community around me. When I started my account in 2017, I managed to make friends with other great writers. The writing community is the most peaceful and uplifting community I have the honour to be a part of.
Last year, I also started an account where I post my Norwegian poetry, and the community I've gained through that, is also truly wonderful. Writing has brought so much love, happiness, and strength into my life, which I am eternally grateful for.
On Not Sleeping On Your Dream
I would like to just express my gratitude for those who have supported my writing through almost 4 years now. It has been a wonderful experience.
I write because I want to make people feel something. I hope my words can touch something deep within even just one person, that would make me truly happy. I also want to just motivate young writers to get started if writing is their dream.
The writing community is such a wonderful place, and I promise young writers that they won't regret it. I never knew that three years of writing and posting my words through Instagram would result in me being published this year.
I never knew that my writing would lead me somewhere, and I'm so glad that it did. I have the most amazing writer friends as support, and I love reading other people's work and getting inspired by it.
So, if you are a young writer wondering if it's worth it, it totally is. Vulnerability is incredibly scary at first, but when you own that vulnerability, it becomes a superpower. Don't sleep on your dream, this is the time to get started.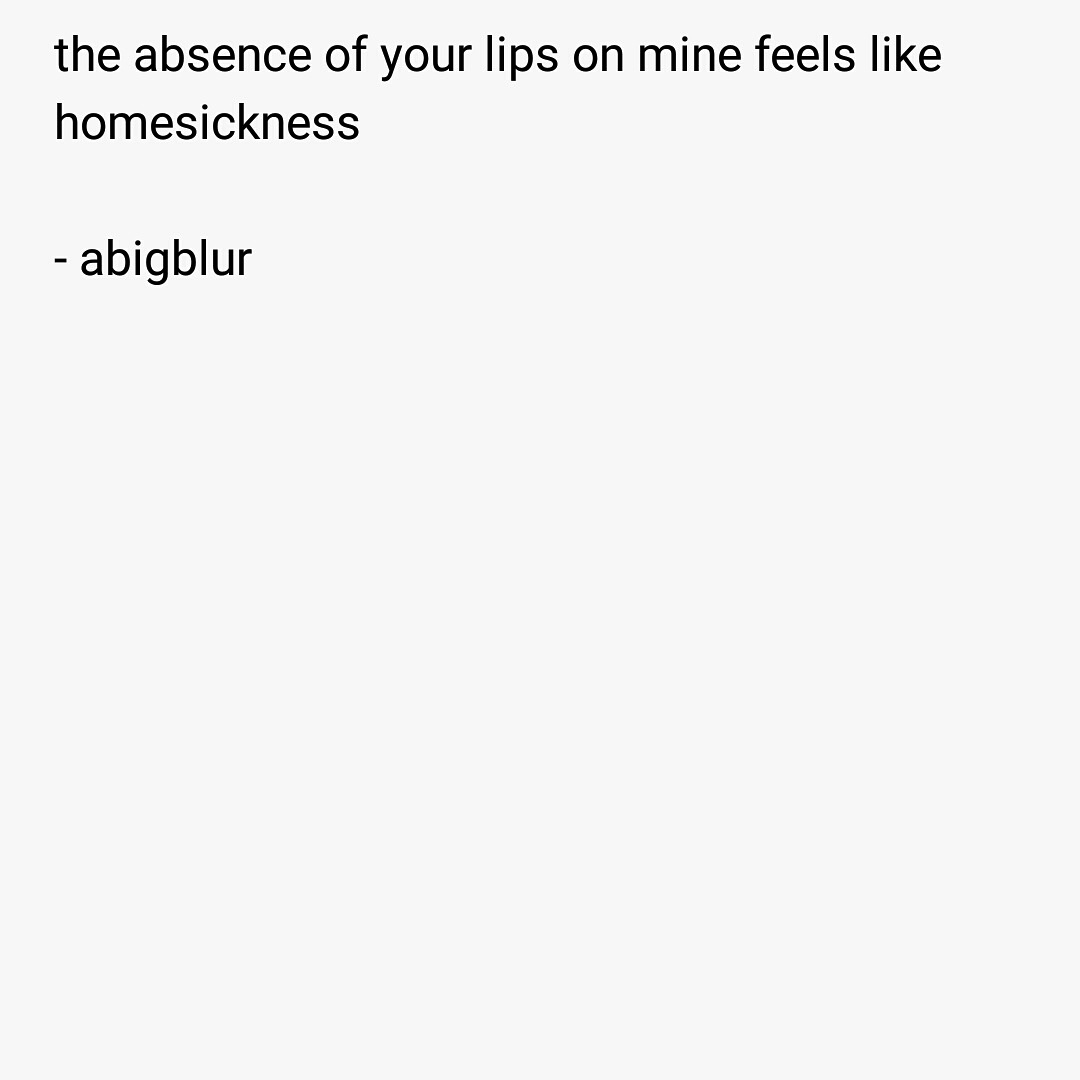 Anjali's first poem.
---