Hey loves! Today, I'm sharing with you Isabel, a brilliant painter and one of the sweetest souls belonging to the artists community on Instagram. I am so honoured to share more about her work, process, and story.
On Growing Up
Vibrant colors are in my DNA, and my childhood in Madrid and Guatemala nourished my senses. My parents, who have always encouraged my love for art, purchased an easel, a set of oil paints, and art brushes for their restless, curly and curious 7-year old daughter (yours truly). Intuitively, they knew this would feed my soul and warm my heart.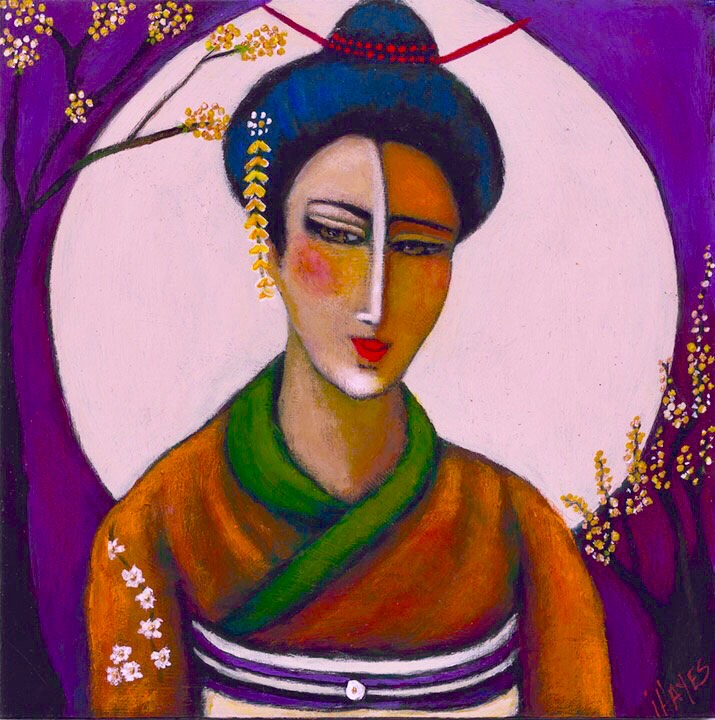 Even to this day, whenever I open a tube of oil paint, it takes me back to that restless child I was, standing still for the first time in front of her easel.
I wish my parents could see me now. The way I look at this beautiful journey is that every painting is a new beginning. I am so happy to discover that time after time, the woman I am today is still the child I knew back then.
On Process
Even as a child, without having any academic training, I wanted to paint portraits.
Except for some evening art classes, I am mostly a self-taught artist. I have no degree in art.
"The portraits I paint are not of any living person, but conjured up from my imagination. They are imaginary friends, a big happy family who are in no sense realistic. I create them as I go along and I refer to them as 'my people.'"
As I paint "my people," they suggest to me exactly what they want to wear, for instance. My aim is to give them captivating and enigmatic faces, inviting the viewer to imagine a narrative.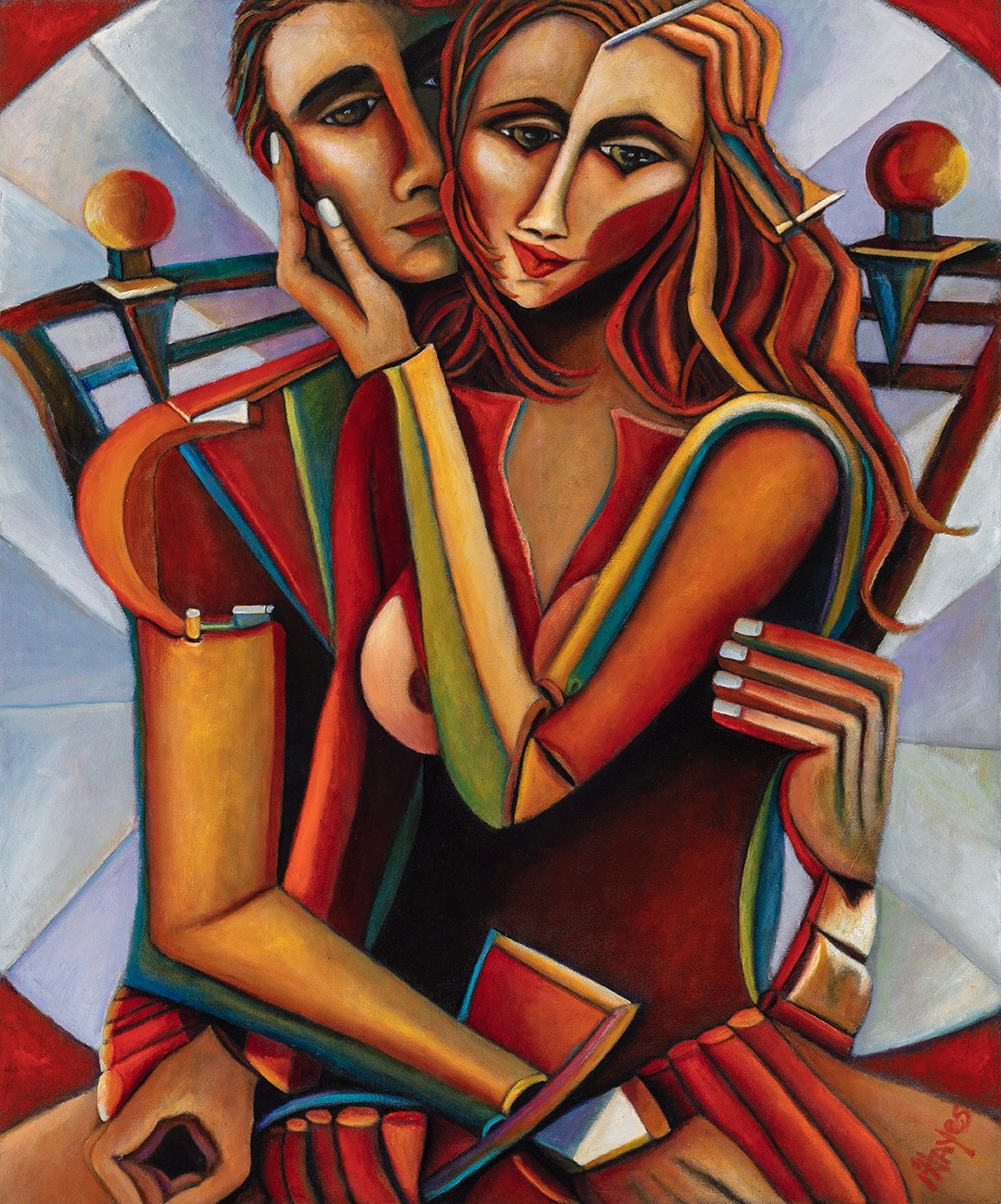 On Inspiration
My work is totally spontaneous and intuitive. Color, lighting, scents, and music inspire me. I also love to observe people and their expressions. For example, I like watching how certain lighting makes a face glow.
On Tapping Into Creativity
Meditation taps me into my subconscious and the results are incredible. Mother Nature also grounds me—a walk in a favorite place, be it a park or museum. A visit to Paris would probably do wonders for a restless mind.
---
"Vibrant colors are in my DNA."
-Isabel Hayes
---
On Pricing Artwork
I believe pricing is one of the most daunting endeavors. Like many other painters, I would rather be painting than marketing my work. At the beginning of my career, I had no idea my paintings might sell, nor how much I should ask for them if they did.
What helped me tremendously was the moment I submitted some of my work for review to a gallery in London, England. I was fortunate to have been selected and the gallery set the price for each painting. I used those prices as guidance for future shows.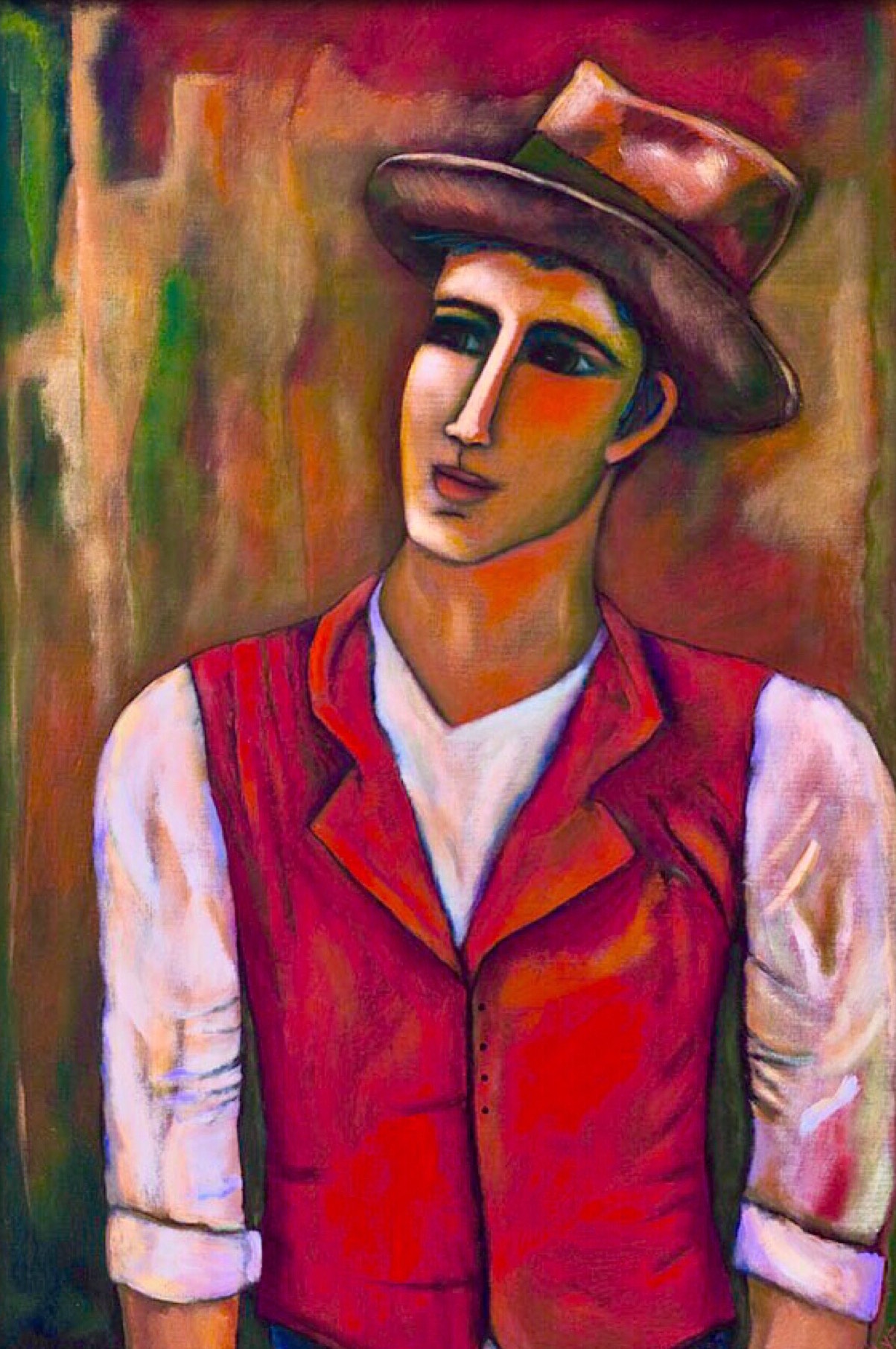 I also attended and participated in many art shows to get more ideas on pricing. Consulting with other artists was extremely helpful.
The first piece I sold boosted my confidence, too. It was a painting of Frida Kahlo that a colleague purchased for $200. It was love at first sight for the buyer. Ever since, Frida has become my muse when it comes to this realm of my work.
On Current Projects
An internationally-renowned publishing company has commissioned me to create an entire tarot deck, which consists of 78 cards, which means 78 paintings! The deck design will be in my style of painting, but I am using as guidance the Rider-Waite-Smith System, which is the world's most popular tarot deck.
I have never done a project like this, but I welcome the challenge, and I am loving it. It will take me about two years to complete. If all goes well, my tarot deck may be published sometime in 2021. I can't wait to share my work of art with the world!
In addition to my tarot deck, I am part of a collaborative project with the same publishing company who will be publishing my deck. My painting for this collaborative project will be published sometime in April 2020, so please stay tuned.
--
View Isabel's work by visiting her site, or by connecting with her on Instagram @paintings_by_isabel.
---