Hi angels,
I'm writing to you today from one of my favourite new places, Greenwich: a tiny borough of London. I've been staying here the past three weeks. To paint you a light picture, it's filled with parks and outdoor markets, selling vintage trinkets and flowers, wooden stores with names like "Champagne et Fromage," and tiny little nooks for shops bursting some with books and others with barrels of sweets. It's right on the River Thames, which means at the end of the dock there are two large pirate-type ships, which do wild things for the imagination... The other day, a group of kids in face paint ran past me — a cluster of butterflies, mermaids, and spidermen. It's the portrait of everyday magic.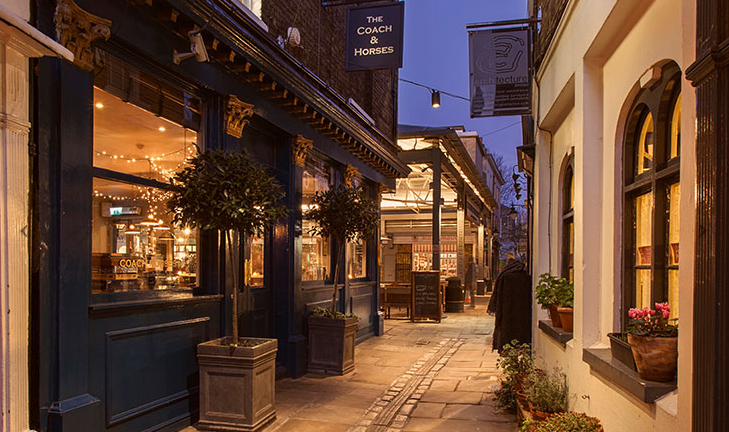 To any of you following along with my excerpts of The Play House on instagram, or reading the excerpts I've shared on the blog here, you know that this is a similar energy to the one of the land my characters inhabit, which is not an accident. I knew it'd make writing so much easier. And, my god, it has. Not only easier but more fun. Picture yourself being chucked into a slice of your imaginary land - that's what this is. A perfect merging of the inner and outer world, on which there's a lot to be said.
The past few years I've been on that quest, trying to get closer and closer to the life I really want, in a realistic way. A lot of that has meant giving things up—giving up a big home, giving up certain people with certain attitudes about life and the pursuit of your dreams, giving up stability, giving up shopping, etc. etc. In spite of that all though, I have never felt so whole, which is honestly the best way I can describe it. It's not just happiness, it's really a feeling of your outer world being at one with your inner world. Like you have no tears, no cracks, no splits, no holes.
I read something the other day, "You attract what you want by being what you want." And I couldn't help but be blown away because it is so true. That's not to say it's easy. I mean, when we are unapologetically ourselves, we're a little weird. We do things the majority doesn't. We think a certain sort of way. We have quirks! And it can be scary to let them be seen. I get it — I'm called the "crazy" and "weird" one in my family, but I've come to view that as kind of cool. Because I've seen now, in my own experience, that it's so true that giving up pleasing others (at the detriment of yourself) opens the doors to what you really want, what genuinely makes your little heart sing.
I've been thinking about this a lot with regards to where I want to live, ultimately. You guys know I've been travelling a lot the past few years. Some of it's a sort of philosophical journey made concrete. But another real part of it is a longing to know where I want to settle. Because, sorry familia, it's not Toronto. I've learned, in living abroad in small towns in Europe—Oxfordshire, Dijon, Villefranche, and the like—that this is where I feel most myself. In a concrete jungle, I feel anxious and stifled, but by the water, under trees? I literally feel my clenched fists release.
I thought for a while I came back to the UK to check in with myself, as I do here. But I realized today that it's more. I want to stay. You can change your life in a heart beat. I've learned that too in the past few years. When you're unattached like I am, anyway, it's shockingly easy.
So, I've made the decision that in the next five years I will get my affairs in order so that I can continue to run my Airbnbs based in Toronto, with help from someone on site, and make the big move to Europe for good. It's huge, but I've found tons of places that are SO much cheaper than Toronto to live, and suit me so much more. So, mark my words, the leap will be taken — for me, for my future novels which crave slow, nature, peace, time to spin and weave tales…
Anywho boos, just wanted to share this with you as I look over this giant CS Lewis quote on the café wall. It reads, "You can't get a cup of tea big enough or a book long enough to suit me." Well, I couldn't have said it better myself. This is definitely the place for me.
Now, what about you? Do you have goals you're working toward? Dreams? Let me know! Always curious about you! xx
---