"I pushed myself to the limit, experiencing the dark, destructive side of art, and therein damaging both my physical and mental health many times."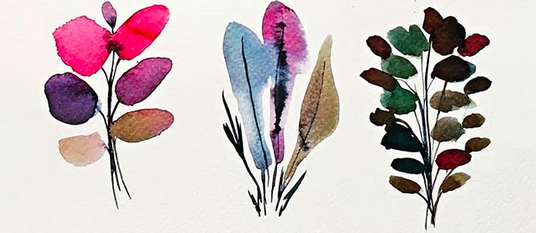 Dipping into Watercolour
The left side of my brain was apparently twice as developed as my right, "creative" side—that's what my physiotherapist told me this past spring. It was those words that left me eager to find balance, to take up something new, and ultimately what steared me toward watercolour painting.
I remember buying utensils and spending two months trying to create something "good," all the while having no idea what I was doing, all the while feeling as if I was failing. I wanted to create something original, something I hadn't seen before. But my brain felt blocked. But something in me pushed me to keep painting.
When I joined Instagram things began to change as I found hundreds of accounts sharing art tutorials. I quickly saw my technical abilities, and creativity, develop, and that inspired me to keep going.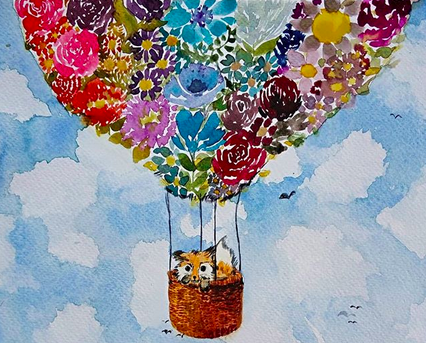 Back to Childhood
I used to love drawing and painting as a toddler—mostly on walls and in the expensive books of my sisters. I also attended piano classes and music school, from which I was expelled after one year.
Shortly afterward, I went to an art school. I remember those classes as being incredibly relaxing and peaceful—their memory actually helped me come back to painting this spring. But eventually I joined music school again, finding I missed music too much to stay away from it.
Very quickly I decided I was going to get into music seriously, do it for living. Ever since, I've dedicated my life to the craft, and for a long time that meant there was no space for painting.
I moved to Germany to study at the music conservatory. That was a difficult time for me, as I discovered what real pressure feels like. I pushed myself to the limit, experiencing the dark, destructive side of art, and therein damaging both my physical and mental health many times.
Looking back though, I see I learned a lot about being an artist and how to develop a healthy relationship to my work.
On Self-Doubt
I had so much self-doubt when I began to make music, but at some point I just had enough of it. Stressing over art will only backfire. So I don't bring stress to my painting or music now. If I do begin to feel like I'm veering that way—beginning to feel anxious—I ask myself why I am creating, and I've found that to help immensely. Returning to my "why" whenever I'm having a tough time has been the golden key I draw on to carry on.
On Not Listening to the Nay-Sayers
Many people told me that I wasn't good enough, that I was "too weak," that I simply should stop make music. But I always loved it. And I believe if you really love your artwork, you will keep creating it, no matter what.
Influences
You would never be able to guess who inspires me just by looking at my art, but the oldest one is Hieronym Bosch—a medieval or even early Renaissance painter, who may be compared with Salvador Dali today. He was a pioneer of his times and created timeless, edgy art that gave many people nightmares about landing in hell after death.
Another is Zdzislaw Beksinski. I discovered his artwork as a young teenager, while visiting a small city in south Poland (near my granny's home) where he was born. His life was tragic. His son committed suicide in 1999, and six years later he was murdered by the son of his caretaker. There was even a film about this family. I highly recommend checking out his art. It's wonderfully edgy, disgusting, beautiful and fascinating. A real feast.
I also love graphic artist and designers representing art nouveau and art deco. The art that fascinates me is mostly produced, by tragic, "crazy" artists. I love imagining what they were feeling when they painted their works, what was going on in their heads.
Works That Inspire
"The Kiss" by Gustav Klimt
"Ofelia" by John Everett Millais
"The Abbey in the Oakwood" by Caspar David Friedrich
"Frenzy of Exultations" by Podkowinski (a classic)
"Nighthawkes" by Edward Hopper (I could watch it all the time!)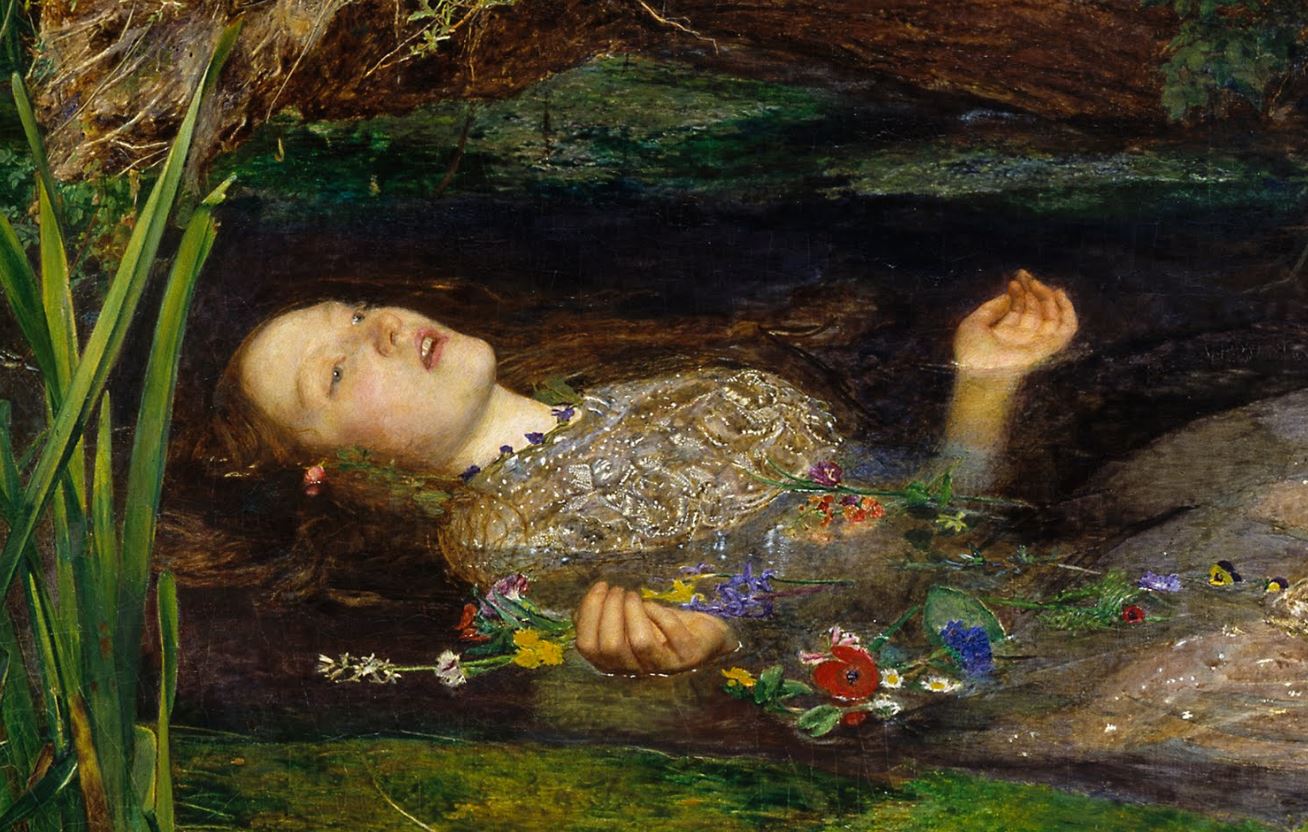 An Intriguing Piece to Me is…
A piece that makes you feel something when you watch it. Something indescribable with words. Something that makes you think. Something that makes you wonder why you feel the way you do when looking at it.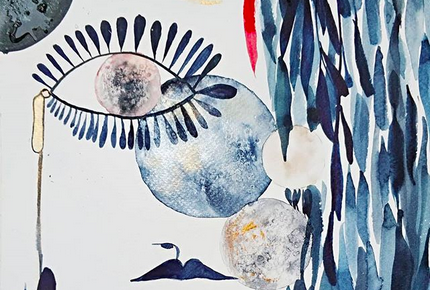 ---